On 24 March 2022, University of Indonesia hosted the closing seminar of our capacity-building project, CYBER*: Cyber-Security Education in Indonesia through a Multidisciplinary Approach of Study Programs and Innovative Technologies.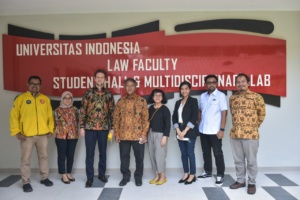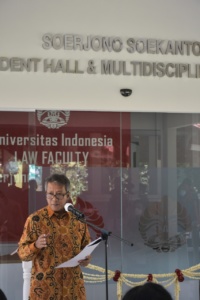 The closing seminar followed a successful visit of the representatives of University of Indonesia at ALTI, VU Amsterdam which took place in November 2021 and focused on the role of emerging technologies and cyber security.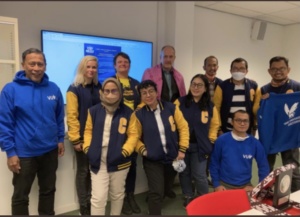 For more than 2 years, multidisciplinary teams of both ALTI Vrije Universiteit Amsterdam and University of Indonesia joined forces for knowledge sharing and cooperation in the field of cyber-security.
The management and academic staff of University of Indonesia included, among others, the following renowned experts: Law Faculty Dean Edmon Makarim (Director), Brian Prastyo (Project Manager), Zahrashafa Putri Mahardika (Expert).
A number of ALTI experts played a key role in all phases of the project, from securing the grant, implementation, legal advice and strategic management: Professor Arno R. Lodder (Director & Lead Expert); Ioana Bratu (Co-Lead and Expert), Joeri Toet (Expert), Herbert Bos (Expert), Tina van der Linden (Expert), Anne de Hingh (Expert).
Our ALTI experts would like to express their appreciation to the entire team of University of Indonesia as well as to Ms. Anasthasia Rosye, Nuffic Country Programme Manager, for her valuable guidance and support during the implementation of the project.
CYBER project is considered by both ALTI VU Amsterdam and University of Indonesia as a stepping stone towards a long-term and sustainable collaboration between the two institutions.
* The project was financed by a grant awarded by Nuffic in total amount of 451.182 Euro.