Regulating Disinformation: Legal struggles and risks of privatization
Mini-conference, 22 June 2022 starting at 14.00 hrs, live at VU Campus and online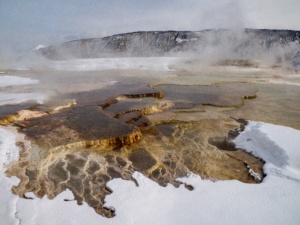 Disinformation is not a new phenomenon, but the possibilities offered by internet communication turned the phenomenon into a multi-headed monster. Recent US presidential elections, the Brexit referendum, the Covid pandemic, and the Russian invasion of Ukrain offer worrying examples. The insights gained from empirical research on the causes and effects of people believing in conspiracy theories and other disinformation is relevant for lawyers to consider. Disinformation illustrates the challenges that conflicting human rights and fundamental values combined with internet-mediated communication can give rise to. On the one hand, democracy, the rule of law, public health and public order need to be protected against conspiracy theories and other disinformation. Recent examples have shown that the liberal model of the "free marketplace of ideas" now fails to guarantee that the "truth" will float to the surface by some kind of invisible hand. On the other hand, democracy and the rule of law require protection of freedom of expression, in order to allow citizens to freely receive and discuss all ideas, even those that "shock, offend and disturb", and thus to be able to form a critical and well-founded opinion. In other words, a healthy democratic debate requires freedom of expression but may also require limitations of freedom of expression, to limit the spread of confusing and trust-undermining disinformation.
Intermediary platforms, such as social media, play a crucial role in the spreading of disinformation. It is in their commercial interest to keep users on their platforms for as long as possible, rather than provide them with diverse and responsibly (academically or journalistically) sourced content. Can we leave the balancing of our fundamental rights in the hands of big tech, or does that lead to the privatization of human rights adjudication? Can technology maybe help? Does freedom of expression restrict all legal regulation of disinformation? These are questions that will be discussed in the panel.
Panelists:
Kitty Smeekes, Communication and Information Science, owner of B44S!
Dianeth Perez Arreola, Communication Science, Journalist in Mexico and PhD candidate at VU Amsterdam
Michael Klos, Law, Lecturer and PhD candidate Leiden University
Andrew Murray, Law, Professor in new media and technology law, London School of Economics and Political Science
Location:
Room 5A57 of the NU Building, see Campus map, within walking distance of Amsterdam-Zuid railway station.
Zoom: Meeting ID: 960 8666 8743, Passcode: disinfo
Program:
14:00  Welcome
14:10  Introduction by Anne de Hingh
14:40  Presentations by panelists
15:15  Break
15:30  Presentations by panelists
16:00  Moderated discussion between panelists and with the audience
16:45  Wrap up
17.00  Drinks
Please register  for free here. If you need to cancel after having registered, please send us an email (secretariaat.rr.tls.rch@vu.nl).
Organizers: Sarah Eskens, Anne de Hingh, Tina van der Linden