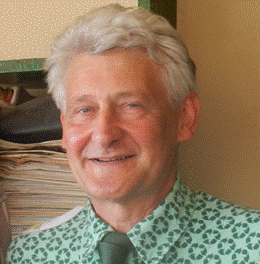 Hans Akkermans
Professor Emeritus of Business Informatics
Brief info
Hans Akkermans is Professor Emeritus of Business Informatics at Vrije Universiteit Amsterdam, and professor at the University for Development Studies UDS in Ghana.
He is the Founding Director of the interdisciplinary Network Institute at Amsterdam that studies the interaction between digital technology and society, in which researchers from the faculties of social sciences, humanities, law, economics, and informatics participate.
He has worked for many years in knowledge engineering & management, information systems and innovative e-business modelling, with for example applications and innovations in smart electricity distribution networks and the sustainable energy transition that have been internationally field-deployed and are now in industrial and commercial use. For his work he won, for example, European Innovation Awards in 1992 and 1998, and the 250k$ Innovation News Contest Prize of the International Press Institute in 2011.
His current research interests focus on the interdisciplinary research, education and community service program W4RA (Web alliance for Regreening in Africa).
He co-authored the Vienna Manifesto on Digital Humanism (May 2019), and is co-chair of DigHum's Curriculum Working Group. He holds a cum laude PhD in theoretical physics in the field of nuclear reactions from the University of Groningen.